Marble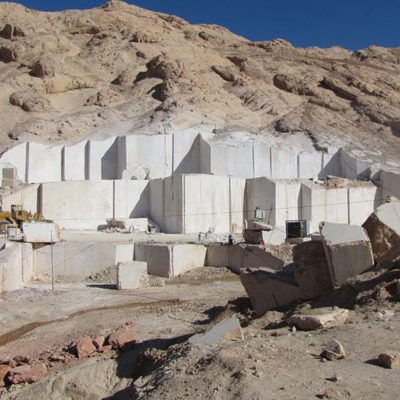 Marble
Marble
SPECIFICATION
The majority of Iran stone deposits are concentrated in the center of Iran along with Zagros mountain chain, mainly in Yazd, Kerman and Esfahan provience. Our export terminal is located in Kerman provience, so close to the most of Iran stone mines and also transportation infrastructures such as Iran main roads and ports .The blocks are carefully cutted and selected with highest standards and modern methods of quarrying .Furthermore, there is possibility for all customers or their representative to choose any desired block from our terminal and we will do all the rest.
Marble is the result of sedimentary carbonate rock transformation under heat and pressure. The minerals that derive from impurities give marble a wide variety of colors, this feature along with possibility of different sizes, make it an adjustable and flexible building material for various purposes. Due to its beauty and elegance, marble is a frequently used stone for countertops, floors, columns, fireplace, wall cladding and specifically sculptures. Marble with its inherent warmth, adds a luxury taste to the area in which it is incorporated, making it a charming compliment to modern interiors. As a particular quality, Marble stones allow light to penetrate several millimeters in to them, leading to the characteristic waxy look which gives a sense of life to the stone.
Iran Marble is reputed in the international market for its premium quality, toughness and durability. It is often the preferred choice for interior and exterior ...